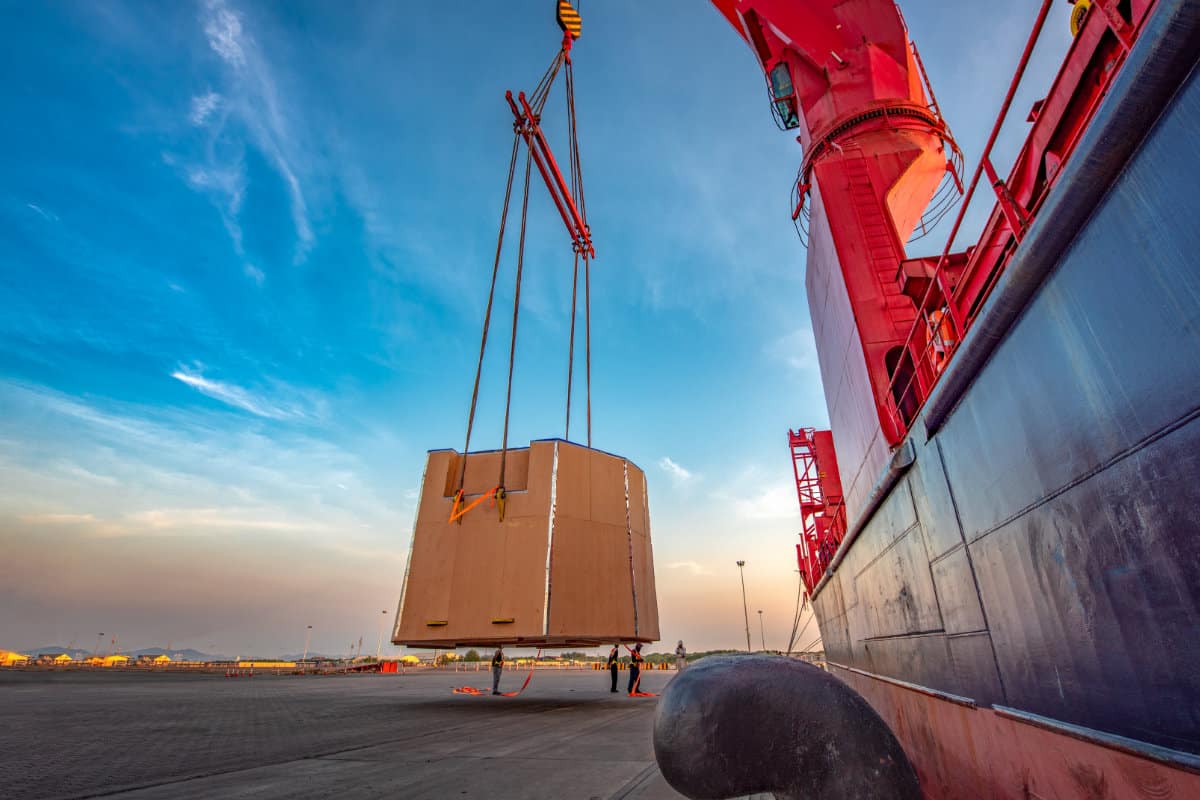 Goods are said to be "Out of Gauge" or "OOG" when they are too large to be transported in a standard size container, i.e. a 20dry or 40dry/HC.
Accompagner nos clients dans leurs projets industriels
The Vatinel Group has developed expertise in the transport of this type of goods in order to support our clients in their industrial projects.
We offer a tailor-made service adapted to each of your projects:
Technical study: optimized potting solution, packaging, wedging, stowage, seized on suitable transport supports
Conventional mode of transport, 20 flat rack and 40 flat rack, Breakbulk…
Post-carriage or pre-carriage solution from the 1st to the 3rd category by integrating the study of road layouts and obtaining the necessary authorizations.
Intervention and recognition on terminal of this type of shipment by our own team